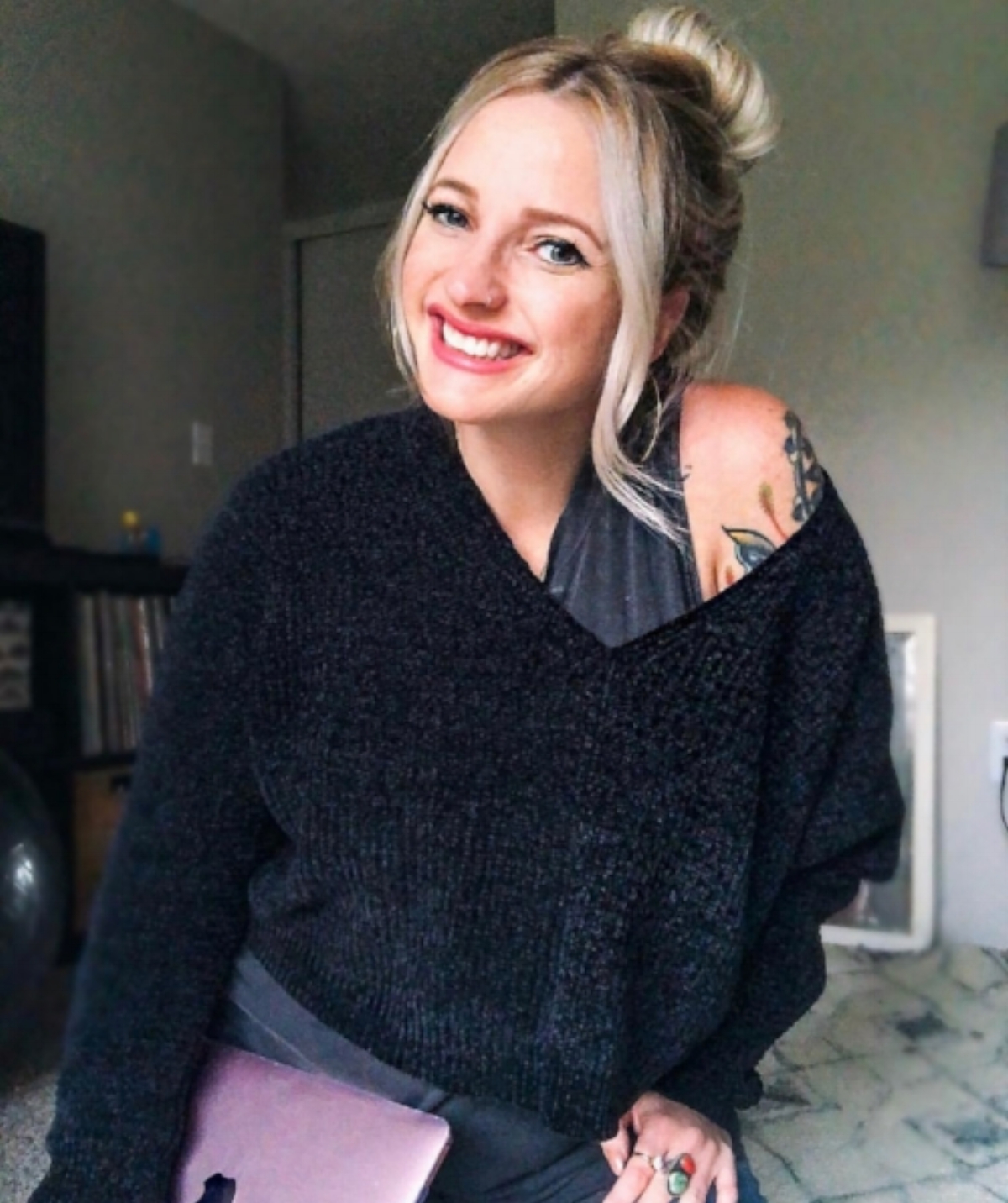 I'm an official certified health coach y'all!
What is IIN?:
Ok so first of all I have to say that this experience and investment was amazing however it simply supported my Beachbody coaching career. I had already been a Beachbody coach part time for 3 years, had done a lot of my own research and I had already been helping others change their lives… while earning income and building up my social media presence. Beachbody coaching is FREE while a certification with IIN is going to be an investment. There is literally no guarantee you'll make money with your certification, and while there is no guarantee you'll earn money with Beachbody, its a hell of a lot easier. So do I recommend it? YES. But I recommend Beachbody first or in addition. ( Why not start making money ASAP to help you pay for tuition? ) I thoroughly enjoyed my year program with IIN and because I get several questions about it, I wanted to write a blog post to answer all the questions and give my friends the details, sample a class for free and chance to enroll for a discount!
Is IIN For You?:
Are you passionate about health and wellness?

Has your health journey healed you and therefore inspiring you to heal others?

Have you wanted to leave the corporate grind and have your own wellness-based business?

Do you want to be of service to others in the wellness industry?

Do you want to create a fulfilling new career doing something you love?

Do you long for career flexibility?
Do you get really nerdy about the latest superfood trend or the easiest way to get more greens into your diet? And would you love to make your passion for wellness your career?
If you're thinking about a career in wellness, then check this out…
IIN is opening up the entire first module of the Health Coach Training Program to give you a taste of what it's all about!
WHY I LOVE IIN
It covers more than 100 dietary theories. You'll study everything from macrobiotics to veganism. You'll also be your own first client and discover what works best for you so that you can help others find their best fit.

World-renowned health experts teach at IIN. More than 100 of the best teachers in the world lead classes at IIN, including Deepak Chopra, Andrew Weil, Dr. Oz and Mark Hyman, plus inspiring doctors and researchers who are leading the global shift toward wholesome health. They will help you explore what it means to live a holistic life!

You learn essential coaching & business skills. No other nutrition school on the planet will help you actually launch a business! You'll learn how to define your target audience, attract clients, market your brand, sell your awesome services and create an authentic business model.

You can learn anytime, anywhere. You can access the Learning Center from your smartphone, tablet or laptop.

Incredible support & encouragement. When you attend IIN you can connect and engage with an amazing community who will help you stay motivated.
And since I'm a graduate of IIN, you can experience a FREE CLASS to learn what the program is all about about — just in time for the next class start date on December 10, 2018!
Have questions? I have answers!
THERE ARE PLENTY OF PROGRAMS TO CERTIFY PEOPLE AS HEALTH COACHES. WHY IIN?
IIN INCLUDES BUSINESS TRAINING!
One element I really love about IIN is that business training is included. They call it "your business in a box." Even if you don't think of yourself as an entrepreneur at all yet, this program can help you to develop a successful business.
As an IIN student, you'll get all the marketing tools, business tools and support to help you build a practice — including a free website, business cards, forms and contracts.
I believe IIN is one of a kind. No other program has been around for 25 years and has more than 100 visiting teachers in health, wellness, business and marketing.
One other thing that I have to mention is their work in Washington. IIN is working tirelessly for the rights of Health Coaches and citizens of our country to ensure everyone has a right to good health.
WHAT DOES IIN COST?
Tuition for the Health Coach Training program is $5,995 and includes everything needed for the course. IIN also offers personalized zero interest payment plans to help you balance your finances as your pursue your dream of becoming a Health Coach. However, there are often enrollment sales!!
WHAT IS INCLUDED IN THE COST OF TUITION? IS THERE AN ADDITIONAL COST FOR MATERIALS?
All of your materials are included in the cost of tuition and are all online in digital form. Part of what IIN does is provide you everything you need in order to make your year with IIN as successful as possible.
You get:
Access to the Learning Center

Your own personalized website

Marketing material templates (like brochures and business cards) that you can customize for your business

Client materials to help you start your practice (like handouts and session outlines)

5 online Fundamental Classes (they start right when you enroll)

Pre-course group calls and monthly course check-in calls. These calls are different from coaching circle calls and not mandatory or part of the graduation requirements. All calls are recorded and saved in the connect section of the Learning Center.

24-hour access to the Learning Center and discussion forum where you can stay connected to the school and your peers

Group coaching circles with your own personal health coach

Access to your class Facebook group

The dietary theory spectrum

Exclusive community-building webinars




IS IIN ACCREDITED?
IIN is recognized by the New York State Department of Education and its course has been evaluated by the National College Credit Recommendation Service for up to 40 college credit equivalencies. IIN's program can be used for credits toward a bachelor's degree at many schools across the country or toward a master's degree at some schools as well.
IIN also has a special relationship with the IAHC, the International Association for Health Coaches, so after you graduate you can receive an additional certificate to formalize your credentials.
WHAT WILL I BE ABLE TO DO AT THE END OF THE HEALTH COACH TRAINING PROGRAM?
As a graduate you will be able to:
Recruit clients to your coaching practice

Determine life and health goals

Design action plans to achieve life and health goals

Assess progress in achieving life and health goals

Create practical applications of integrative health concepts

Teach IIN key concepts including primary food, secondary food, crowding out, self-care, mind-body connection, life balance and bio-individuality

Facilitate improvement in quality of life
Check out some of IIN's successful graduates and what they're doing as Integrative Nutrition Health Coaches!
They do everything:
One-on-one coaching

Group coaching

Write books

Launch online businesses

Appear on TV, radio and magazines

Host podcasts

Work as chefs

Work alongside functional medicine doctors, chiropractors and massage therapists

Start healthy food products




WHAT ARE THE GRADUATION REQUIREMENTS?
Complete 6 Health Histories

Pass 2 out of 4 tests

Attend 4 of 6 Coaching Circle sessions with your own Integrative Nutrition Health Coach and small group of classmates




HOW MUCH TIME DO I NEED TO DEDICATE TO THE COURSE?
The majority of IIN students are busy balancing work and family, so the curriculum is designed to fit into a busy schedule. New course information, broken into weekly modules, is released every week, totaling 40 modules. After every 10 modules there will be a test with a two-week window to complete, and during this time no new module will be released. New modules aren't released during major holidays. Students spend between 5 and 8 hours per week on the course.
The Health Coach Training Program was built for busy people! You can access the program on a smartphone, desktop or tablet so you can learn anytime, anywhere!


WHAT IF I MISS A WEEK OR HAVE A VACATION PLANNED?
That's okay! Modules will remain open and you can catch up if you need to take a week or two off.
WHAT ELEMENTS ARE COVERED IN THE BUSINESS PORTION OF IIN'S CURRICULUM?
Effective time management and goal setting

Determining your target market

Business basics and entrepreneurship

Your elevator speech

Attracting ideal clients

Turning potential clients into paying clients

Marketing materials: business cards, newsletters, websites, press kits, testimonials

Teleclasses and online programs

Networking

Public speaking and workshops

Social media

Managing your finances

Corporate coaching and group programs

Referral building

Health coaching career options

6-month program and session logistics

Branding

Balancing your home and work life




WHAT TOPICS ARE COVERED IN THE COACHING PORTION OF IIN'S PROGRAM?
You will learn HOW to coach — how to conduct initial Health History consultations and lead clients through a life-changing 6-month program.
Topics of the Coaching Skills Program include:
Ask key, high-mileage questions

Practice the art of beginner's mind, active listening and mirroring

Set effective goals for yourself and your clients

Learn to hold your clients accountable for their progress

Meet clients where they are, not where you want them to be

Support clients suffering from body image issues and eating disorders

Coaching groups

Use online tools to build a virtual coaching practice

Communicate about diet, nutrition and a healthy lifestyle




HOW WILL I FIND CLIENTS?
You will learn how to develop a private practice during your year at IIN. When you finish the Health Coach Training Program you will be able to apply core skills in business, marketing, integrative health, holistic nutrition, coaching and personal development to establish, operate, market and sustain a health coaching practice.
Each course activity is an action step in the direction of developing your practice while transforming your own personal health.
I'M NOT SURE IF I'M READY TO ENROLL. WHAT'S A GOOD NEXT STEP?
Set up a call with an Admissions Representative by calling 877-733-1520 or email admissions@integrativenutrition.com and let them know Amber sent you! Even if you're not ready to commit, they can discuss your goals in studying health and wellness.
THE WORLD NEEDS MORE HEALTH COACHES
Take a look at these stats and you'll understand why the world needs more health coaches!
70% of deaths are caused by chronic illness each year

Less than ⅛ of physician visits include any nutrition counseling

1 in 3 American adults have high blood pressure

Only 3% of our healthcare dollars are spent on preventing diseases
You can make the world a better place.
WHY I BELIEVE IIN IS THE BEST ONLINE HEALTH CERTIFICATION
The training teaches you how to launch your new career within a year.

They have some of the best health teachers in the world featured in their nutrition program.

In addition to becoming a educated health coach you'll also learn coaching AND business skills — so you'll actually know how to make money helping people.

You can learn/access anytime, anywhere because the course is totally digital!

Reviews: 9.1 TrustScore on Trustpilot.

The training offers incredible support, encouragement, & a network of like-minded people.
Take advantage of IIN's free training. Register now for a free sample class to find out what the IIN is all about for yourself!
When you call 877-733-1520, they'll talk you through your interest in health and wellness, your goals, and whether the Health Coach Training Program is right for you. Or you can fill out an application here.
Don't forget to drop a comment below! Share your own health journey and declare your readiness to turn your passion for health and wellness into an awesome career!